I Hate Instagram for all the Right Reasons
Though I am here to tell you 'The evolution of Instagram' but I'll focus on Why I Hate Instagram and in the end – How Facebook ruined Instagram
The Evolution of Instagram – From camera app to the second most important social network.
Things I Hate About Instagram
1. Instagram creates a false impression of reality
People fake everything on Instagram from Fake bodies, fake people to full fake lives.
2. Studies have shown that it's the worst platform for mental health
I hate almost everything about Instagram. As a computer nerd I have to admit that I totally hate every idea of it. It's ruining many lovely aspects of the Internet. Making users get used to be as lazy and limited as possible.
They get users freedom for their own benefits. The new generation get used to that, and well, goodbye old open web! All those teenagers today just love Instagram, because they don't know what they're losing and it's easy-to-use for them.
People use it to evoke envy in other people and it makes people feel bad about themselves.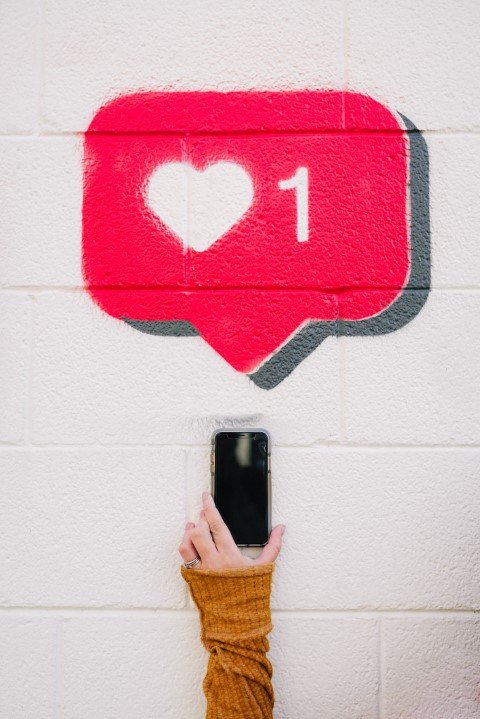 3. It's just what you're showing:
No depth or exploration of the many different facets which make up a person. People think the number of followers is a reflection of who somebody is when it isn't.
4. It's all about status-based popularity rather than that which is based on likability
The latter is based on how kind and nice a person is rather than what they look like, how many friends they have or how rich they are. Status-based popularity, which is what Instagram is all about, is similar to the high school mentality and makes adults act like teenagers.
5. It's run by Facebook is the biggest Reason I hate Instagram
I see no real new original feature in Instagram. All features are copied from another app or website, and they've added their own limit on top. Many features are so ridiculous. You can find them in any cheap trash app. However, yeah again the new generation love it too! Because they just want to waste time with friends. Having fun!
The punch line is by using Instagram you're just limiting yourself and others. You give the power to Instagram owners to rule you.
6. It's making you lose attention from you what's happening around you.
It stops people appreciating the present moment and prevents them from truly being 'there' at those special times in their life. All they're thinking about is getting the perfect image for Instagram.
It makes young girls in particular feel bad about themselves.
People find it more difficult to move on from painful experiences, such as breaking up with someone, because they can always see them online.
7. Instagram is Wordless
Instagram is Wordless. This is probably the only thing that separates it from facebook – there are just images and videos but no thoughts, no blogs, no paragraphs, no lines, not even words!
_____
About Instagram
The photo and video sharing app Instagram has become one of the fastest growing and developing apps ever since its launch in 2010. The social networking service, which is owned by Facebook, was created by Kevin Systrom and Mike Krieger. At the time of its launch in October 2010, the app was exclusively available for iOS users. However, another version for Android devices was released in April 2012, almost two years after the app's launch. The app also launched a website version with limited features in 2012, which was made available for Windows 10 users in 2016
Instagram changed a lot since beginning, here's the Evolution of Instagram Logo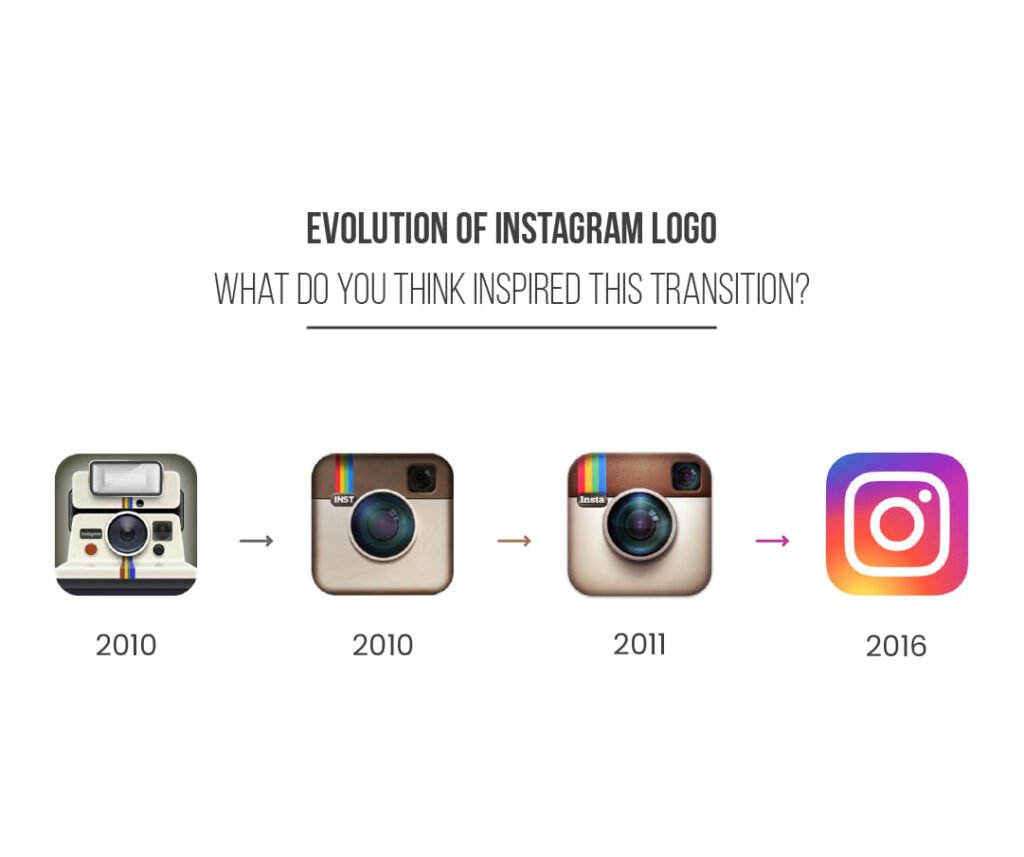 When Instagram was a born – 2010
Do not be surprised to see this logo, ask your parents how much they loved this logo in their age!
Creators Kevin Systrom and Mike Krieger started developing Instagram in San Francisco after they decided to convert their multi featured HTML5 check in project, Burbn, into a mobile photography site. The duo named the app Instagram, which is a combination of 'instant camera' and 'telegram.' Systrom, while working on Burbn, went on to close a $ 500,000 seed funding deal with Baseline Ventures and Andreessen Horowitz on March 5th, 2010.
The Instagram iOS app was officially released on the App Store on October 6th, 2010.
Fun Fact: Do you wanna see First ever post posted on Instagram?
Yes you're right this is the first post ever posted on Instagram – Appreciate me for finding it for you after a long scroll on @mikeyk
2011
Instagram reported it raised $ 7 million through Series A funding from a variety of investors by February 2011. The investors included Benchmark Capital, Jack Dorsey, Chris Sacca and Adam D'Angelo. After the funding, Instagram was valued at $ 20 million.
2011 was also the year when Instagram added the hashtags feature to the app. Hashtag was a feature which allowed Instagram users to relate a word with a photo or text posted on the social media app. However, Instagram was not the first app to use hashtags. Other social media platforms like Facebook and Twitter had been using hashtags prior to Instagram
2012 – was big for Instagram
Instagram also released an Android version of the app on April 3rd, 2012. The Android version was downloaded more than 1 million times in less than one day after the release.
Even though Instagram was popular among people, the app was not making any significant revenue. The reason behind this being there was nothing much users could do, except sharing photos.
and this was the losing originality for Instagram – How Facebook ruined Instagram
During this time, the founders of Instagram were approached by Facebook CEO Mark Zuckerberg, who was interested in purchasing the app. The founders accepted the offer and a deal of $ 1 billion was made.
Facebook officially bought Instagram on April 9th, 2012. Mark Zuckerberg shared his vision to build and grow Instagram as an independent company.
In November of the same year, Instagram launched its website profiles, which allowed anyone to see their feed using the web browsers. However, the website version of Instagram had limited features. The website version did not have a search bar or news feed and users could not upload photos.
2013 –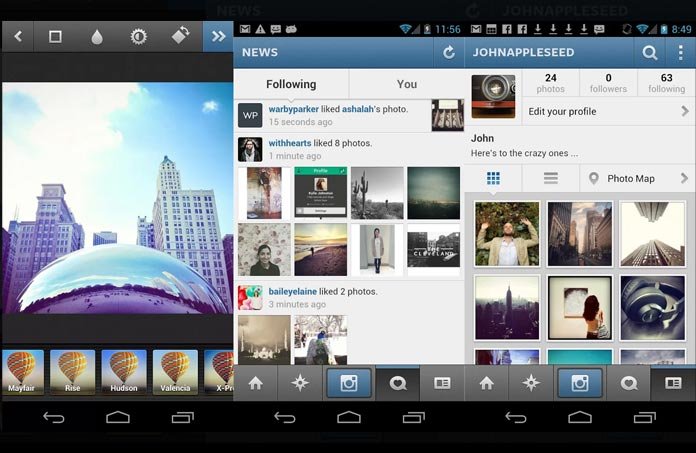 In 2013, Facebook, in order to make profit after buying Instagram, introduced a new advertising feature on the app. Instagram also announced an update which allowed users to upload bigger photos.
The Company, in an effort to compete with the then popular app, Vine, introduced another feature which allowed users to upload 15 second videos. Finally, in December 2013, the Company launched Instagram Direct, which let users interact with other users of the platform through private messages.
In 2013, Instagram released an official Instagram app for Windows phones. However, the app was released as a beta version, which lacked the ability to record and upload videos. It was in 2016 Instagram upgraded the app and added support for video and direct messages.
2014
In 2014, the Android version of Instagram received two major updates. Firstly, the size of the app was cut by half and significant changes were made to improve the performance and responsiveness of the app on a wide range of Android devices. The second update was an offline mode, through which previously loaded content was made available on the news feed without an internet connection. Users were able to comment, like, save media and unfollow users while being offline. All of these actions would take effect after the user went back online. In the same year, Instagram also introduced the now popular video ads to the platform.
2015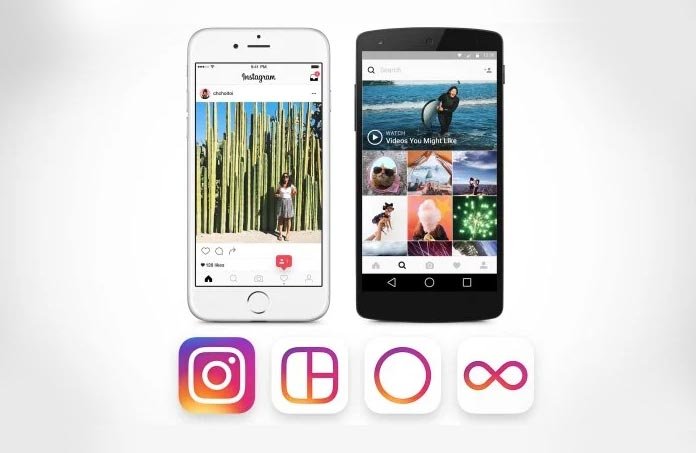 By 2015, Instagram became a major social media platform. The Company launched Instagram Hyperlapse in May 2015, which allowed users to record videos for more than an hour and turn them into fast time-lapse footage. The Hyperlapse helped Instagram users stabilize their videos as well. The same year, Instagram added features to support widescreen videos and released a new update as well. The update allowed users to share locations and hashtag pages, among others.
In October 2015, Instagram Boomerang was launched. The app would stitch a series of pictures together and turn it into video format that played on a loop for 6 seconds.
Instagram made various changes to its desktop website as well. The Company redesigned its desktop website and made it more flat and minimalistic. It added more screen space for each photo and made the desktop website layout resemble its app.
In 2015, Instagram announced advertisers would be able to buy carousel ads. This allowed advertisers to upload up to five images through which users could swipe. Advertisers were also given additional options like backlinking their websites to various posts, clicking on which would redirect the audience to their websites.
2016
In 2016, Instagram switched from its chronological oldest to newest news feed to an algorithm based feed. This new update was initially not well received, which led the Company to release a statement explaining this new update would help users discover lost posts. Instagram added as the platform had grown immensely, many posts got lost and users missed almost 70 % posts in which they may have been interested. Instagram also introduced the comment liking and comment disabling features. This allowed users to like any comment and also gave an option to deactivate comments on their posts.
Instagram further increased the 15 second video limit to 60 seconds. In June 2016, the Company launched Instagram Stories. The update allowed users to upload photos to their Stories, which would disappear after 24 hours. However, the Company updated the feature after a few months, which allowed users to upload videos to their Stories as well.
The year 2016 was also when Instagram added the business profile option, where users could switch from a private profile to a business one. This change allowed brands to check Instagram analytics and see how their posts were performing. This feature received 200,000 advertisers just a few months after its introduction.
2017
In 2017, not much changed on Instagram. However, Instagram updated its Stories and added augmented reality stickers, which were pretty similar to those on Snapchat.
2018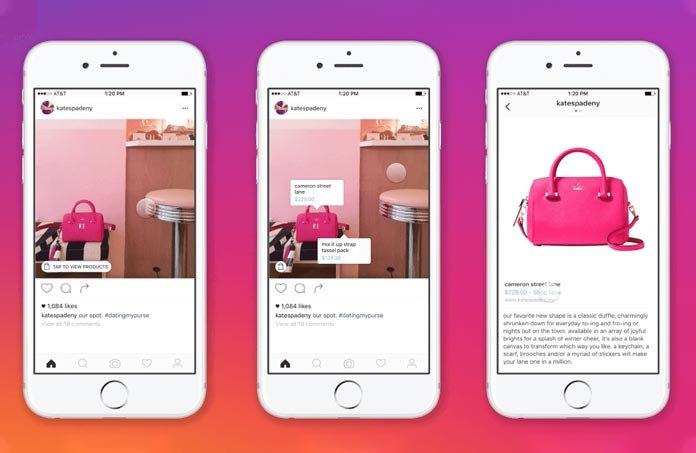 The year 2018 saw many big changes to the platform. The platform added an Instagram Shopping option, where users could find posts with information regarding products.
Instagram also added a new feature called Instagram portrait mode, where users could blur the background of a photo or video and focus on a selected subject in the photo. Instagram also added alternate text features to posts which allowed visually impaired users to listen to the descriptions of posts.
2019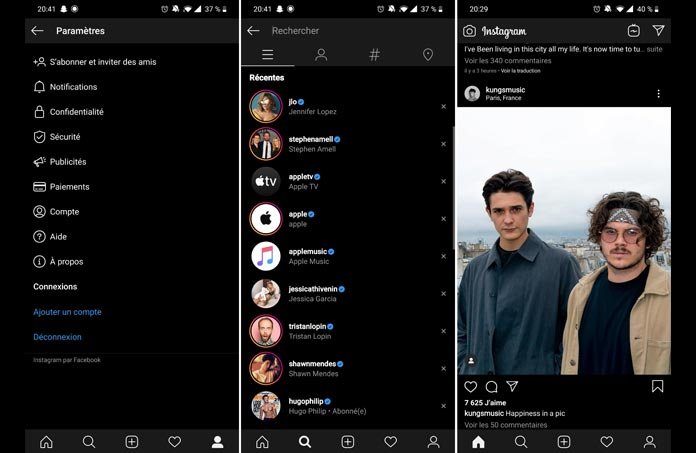 The biggest update of Instagram in 2019 was the introduction of dark mode. This update allows Instagram users to switch from the regular light mode to a dark one.
2020 – Introduced Instagram Reels
Tiktok gained popularity in very less time & Instagram though of copying it & made Reels (relief for tiktokers bcz tiktok was banned in India recently)
Instagram Reels – the shameless clone of tiktok was launched by Instagram to get attention but I think it made Instagram's already confusing Explorer Page more messed up.
There are a million reasons why Instagram Reels feels dumb-stale to TikTok users and regular Instagrammers alike. But I think the root of the problem is this: Almost all the content is useless – from blue verified ones or some random assholes showing off their asses. Read Here 30 Reasons I hate Tiktok and you should too
If you're skipping it…… no worries 😊
2021 – Instagram Shop Feature
At the end of last year, Instagram refreshed its home screen and introduced a new Shop tab. In its official announcement, Instagram said the update would give users "a better way to connect with brands and creators and discover products you love". But four months on – is anyone visiting the Shop tab? And how much has it really helped brands to connect with potential consumers?
Instagram Updated Shop Feature on Instagram to make it easy for sellers to sell their products online.
I think they forgot We have amazon, etsy etc for that.
___________
Despite the high price tag of its acquisition, the company appears to have been a savvy investment on the part of Facebook. In 2019, the market research company predicted that Instagram would reach 117.2 million users by 2021 and It's already 100 Million by 2 July, 2021.
While user growth has continued to increase since the Facebook acquisition, Instagram has made a relatively very idiotic changes to the app, not sticking to its simple and intuitive user experience and core focus on photo- and video-sharing capabilities, it's trying to become Snapchat, Tiktok and maybe Onlyfans oneday.
Now I'll focus on How facebook damaged the originality of Instagram
Instagram started as a Photo-sharing website, developed into App and then people started sharing random photos on it. It was a huge success.
It was a hot news when facebook bought it for 1 Billion$ – that's huge for the app which wasn't generating revenue then.
1) Facebook's old habit of copying things is world famous and we hate it – it copied stories from Snapchat and forced it on Whatsapp, Facebook & Instagram
2) Because of this copying others – Instagram have become an highly adulterated spice which is mixed of almost every other app, I'll count them for you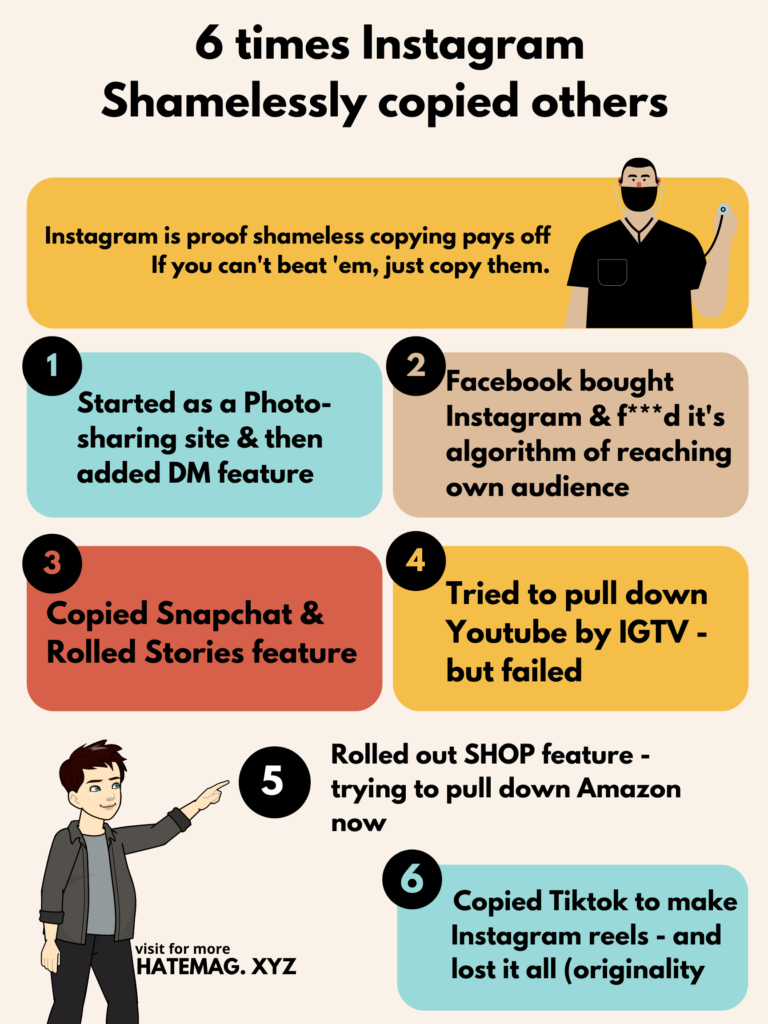 and after accounting this many things I fear what Instagram will become after 10 yrs from now?
Will it copy Onlyfans too?
Or Will it become Orkut? I doubt
Also read 10 Reasons I Hate going to School