Why do Kashmiri Muslim Love to Hate India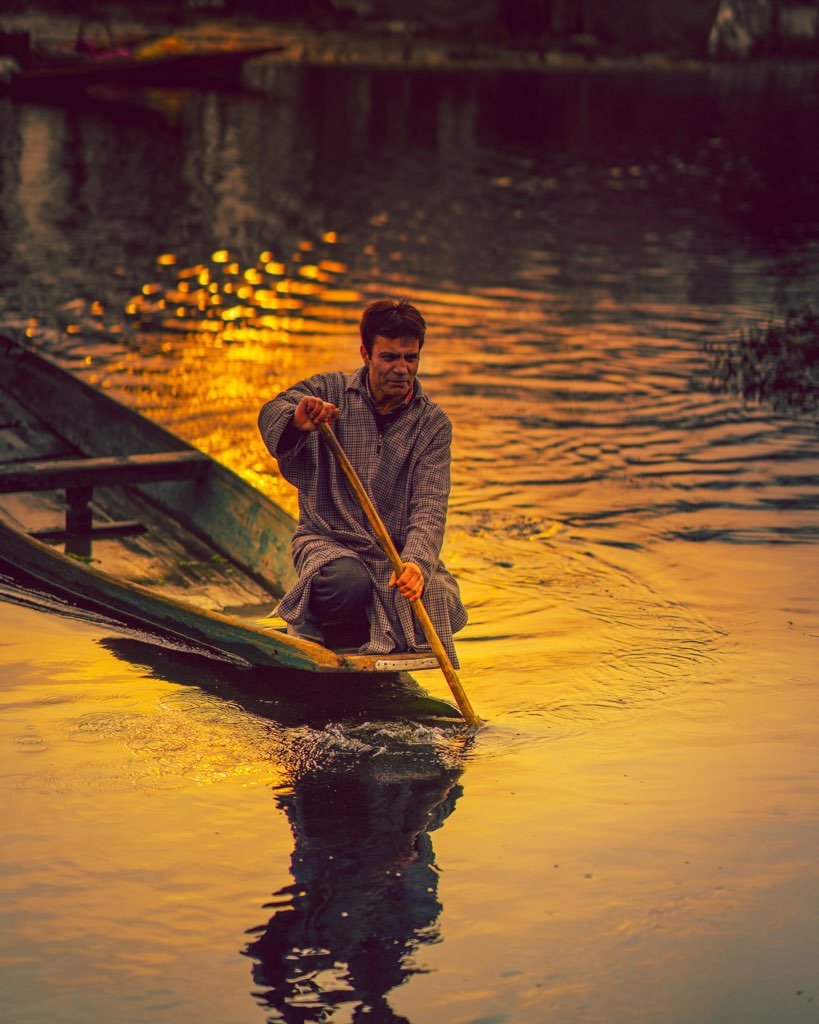 The Kashmiris have intense hatred for India.
Here is why kashmiri muslims have so much hate towards Indians..
Since January 1989, Indian colonial forces have murdered more than 95,000 Kashmiri men, women and children. During the same period, at least 10,567 Kashmiri youth were murdered in Indian military custody. Mass graves have been discovered where the remains of thousands of Kashmiri youth were unearthed. And to India's lasting shame, at least 11,110 Kashmiri women and girls have been gang-raped. So far, not one perpetrator of this heinous crime has been arrested, much less punished.
Well these are words form a kashmiri guy.
What else you need to know ?
I'll just quote some snippets out of varying articles from over various platforms like Wikipedia, the Guardian, AL Jazeera, The New York Times, and BBC.
Here we go….
1991
"The soldiers of the 4th Rajputana Rifles of the Indian Army on 23 February 1991 launched a search operation in a village Kunan Poshpora, in the Kupwara district of Jammu and Kashmir and allegedly gang raped 53 women of all ages. Later, interviews of victims and eyewitnesses were documented into a short film Ocean of Tears which was prevented from being broadcast." However, Human Rights organisations including Human Rights Watch have reported that the number of raped women could be as high as 100."
1993
"In a 1993 report, Human Rights Watch stated that Indian security forces "assaulted civilians during search operations, tortured and summarily executed detainees in custody and murdered civilians in reprisal attacks"; according to the report, militants had also targeted civilians, but to a lesser extent than security forces. Rape was regularly used as a means to "punish and humiliate" communities."
"On 22 October 1993, the 13th Battalion of the Border Security Forces was accused of arbitrarily firing on a crowd and killing 37 civilians in Bijbehara. The number of reported dead and wounded vary by source. Amnesty International reported that at least 51 people died and 200 were wounded on that day."
1994
"The Special Operations Group was raised in 1994 for counter-terrorism. A volunteer force, mainly came for promotions and cash rewards, comprising police officers and policemen from the Jammu and Kashmir Police. The group is accused of torture and custodial killings. A Senior Superintendent of this group and his deputy are among the 11 personnels, who were convicted for a fake encounter, which killed a local carpenter, and was labelled as a millitant to get the promotions and rewards."
"A 2010 US state department report stated that the Indian army in Jammu and Kashmir had carried out extrajudicial killings of civilians and suspected insurgents. The report also described killings and abuse being carried out by insurgents and separatists.] In 2010, statistics presented to the Indian government's Cabinet Committee on Security showed that for the first time since the 1980s, the number of civilian deaths attributed to the Indian forces was higher than those attributed to insurgents' actions"
"Amnesty International in its report in 2015 titled "Denied"-Failures in Accountability in Jammu and Kashmir, says, "…with respect to investigations, an inquiry that is conducted by the same authority accused of the crime raises serious questions about the independence and impartiality of those proceedings", adding that according to the international law, an independent authority that is not involved in the alleged violations has to investigate such crimes."
---
Now let's talk about some massacres.
Gawakadal massacre (1990) :
On 21 January 1990, 51 civilians were killed by CRPF troopers during protests against earlier raids in which wanton arrests and molestation of women were conducted by CRPF troops.
Reason: On the evening of 21 January, a large group of protesters reached Srinagar's wooden Gawkadal Bridge. Security forces fired on the crowd, leading to the death of several protestors.
The police record mentions that "on January 21, a big crowd raising anti-India slogans was heading towards Lal Chowk and the security forces tried to stop the crowd near Gaw Kadal." Security forces fired on the protestors .
Indian authorities put the official death toll for the massacre at 28. International human rights organisations and scholars estimate that at least 50, and likely over 100 protesters were killed—some by gunshot wounds, other by drowning after they jumped into the river in fear.
Handwara massacre (1990) :
On January 25, 1990, two BSF patrolling parties in Handwara indiscriminately fired at peaceful protesters and killed 25 people. Many people were injured.
Reason: On 25 January 1990, At around 11 AM 10,000 people were marching in the town of Handwara to protest the Gawkadal massacre which had occurred four days earlier. At around that time, a Border Security Force Tata 407 attempted to dive through the protest, the protests blocked the path of the vehicle. In response, the BSF opened fire on the crowd and continued firing until 2:00 PM local time. After the massacre, the dead were piled in a tin shed near the Handwara district hospital. The massacre killed 21 people and injured 75 others.
Zakoora and Tengpora massacre (1990) :
Indian forces killed 33 protesters and injured 47 on 1 March 1990 at Zakoora Crossing and Tengpora Bypass Road in Srinagar. The killers were not punished.
Reason: The Zakura And Tengpora Massacre was the killing of protesters calling for the implementation of a United Nations resolution regarding the plebiscite in Kashmir at Zakura Crossing and Tengpora Bypass Road in Srinagar on 1 March 1990, in which 26 people were killed and 14 injured by Indian forces. It led Amnesty International to issue an appeal for urgent action on Kashmir.
Hawal massacre (1990) :
On May 21, 1990 over 60 civilians were killed by paramilitary forces and hundreds injured in the indiscriminate firing on the people.
Reason: Mirwaiz Moulana Muhammad Farooq who was the then Mirwaiz of Kashmir had been brutally killed by gunmen at his residence and his followers took his body in a funeral procession towards Mirwaiz Manzil when the paramilitary personnel stationed in a camp at Islamia College started indiscriminately firing using their machine guns trained at the peaceful procession.
Victims of the attack state how the massacre was completely unprovoked and they were all unarmed yet the forces fired thousands of bullets. Over 60 were killed and 200 were injured in the massacre and this remains to be one of the deadliest massacres in Kashmir.
Sopore massacre (1993) :
On 6 January 1993 Indian troops killed 55 civilians in the town of Sopore and set fire to many homes and buildings.
Reason: On the morning of 6 January 1993, a group of 7–8 armed JKLF militants attacked a platoon of Border Security Force soldiers at Baba Yousuf Lane near Sopore and killed at least one soldier.
In this Wednesday some shopkeepers were not allowed to come out and they were burned alive inside shops. In all, officials Indian Government reports state that 250 shops and 50 homes were burned down although other sources claim as many as 450 buildings were burned down by the border security force.
The Independent reported:
The Border Security Forces sprayed a public coach with machine-gun fire, killing the driver and more than 15 civilians, said witnesses. Three other cars were also fired on, and then the paramilitary forces set the vehicles ablaze. Next, they began herding the native Kashmiris into shops and houses, said witnesses. Then the security forces shot them, splashed paraffin over the bodies and set the buildings alight.
Bijbehara massacre (1993)
On 22 October 1993 the Indian Army killed 51 civilians during protests over the siege of the Hazratbal Mosque, 25 of those killed were students.
Reason: On 22 October 1993, the eighth day of the siege, around 10,000 to 15,000 protesters gathered in the courtyard of the Jamia Masjid of Bijbehara after finishing Friday Prayers. The protesters marched through the streets shouting pro-independence slogans, demanding an end to the Hazratbal siege and demonstrating against an earlier incident of firing on protesters near the Hazratbal shrine .
When the procession reached the main road (the Srinagar–Jammu National Highway), that divides the town, they were confronted by a large contingent of the BSF. As the procession reached the top of the road in the Gooriwan area of bijbehara, the BSF allegedly blocked the street and started firing indiscriminately, killing at least 48 people on the spot and injuring more than 200 others. The firing continued for nearly ten minutes. Human Rights Watch reported an eyewitness to the incident recalled: "The people had gathered on the National Highway which passes through Beijbehara town. It was like this even then, narrow, with shops on both sides of the road. There were thousands of people shouting slogans. But it was peaceful…. The BSF just opened fire without any warning. It was terrible. There were so many people lying on the ground. Others were running in panic…. This road, this very road, was full of blood."
Kupwara massacre (1994) :
On 27 January 1994 the Indian Army fired at and killed 27 civilians, mainly traders, in Kupwara district. Survivors say that the soldiers carried out the massacre to punish people for observing shutdown on January 26.
This list can go on and on and on…
• Hundreds of civilians including women and children have reportedly been extra-judicially executed by Indian security forces and the killings are concealed as fake encounters. Despite government denial, Indian security officials have reportedly confessed to Human Rights Watch of the widespread occurrence of fake encounters and its encouragement for awards and promotions. According to a BBC interview with an anonymous security person, 'fake encounter killings are those in which security personnel kill someone in cold blood while claiming that the casualty occurred in a gun battle. It also asserts that the security personnel are Kashmiris and "even surrendered militants.
• Human right activists estimate the number of disappeared to be over eight thousand, last seen in government detention. The disappeared are believed to be dumped in thousands of mass graves across Kashmir.
• Mass graves have been identified all over Kashmir by human right activists believed to contain bodies of thousands of Kashmiris of enforced disappearances. A State Human Rights Commission inquiry in 2011, has confirmed there are thousands of bullet-ridden bodies buried in unmarked graves in Jammu and Kashmir. Of the 2730 bodies uncovered in 4 of the 14 districts, 574 bodies were identified as missing locals in contrast to the Indian governments insistence that all the graves belong to foreign militants. According to deposition submitted by Parvez Imroz and his field workers in 2011, the total number of unmarked graves was more than 6,000.
• In a 1994 report, Human Rights Watch described summary executions of detainees as a "hallmark" of counter-insurgency operations by Indian security forces in Kashmir. The report further stated that such extrajudicial killings were often administered within hours of arrest, and were carried out not as aberrations but as a "matter of policy". In a 1995 report, Amnesty International stated that hundreds of civilians had been victims of such killings, which were often claimed by officers as occurring during "encounters" or "cross- fire".
• In 2012, human rights lawyer Parvez Imroz and his field workers commenced the first statewide study of torture in Kashmir and his report concluded that torture in Kashmir is both endemic and systematic. The report suggests that one in six Kashmiris have faced torture. In Imroz's study sample of 50 villages, more than 2,000 extreme cases of torture were identified and documented.
• Though both security forces and militants are guilty of rape, according to scholar Seema Kazi and Jeffrey Kenney, rape by the former outstrips the latter in both scale and frequency. Rape is said to have been used as a weapon of war against the Kashmiri population. The frequent rape of Kashmiri Muslim women by Indian state security forces routinely goes unpunished. According to a report by Human Rights Watch in 1993, the security forces use rape as a method of retaliation against Kashmiri civilians during reprisal attacks after militant ambushes, Professor William Baker states that rape in Kashmir was not the result of a few undisciplined soldiers but an active strategy of the security forces to humiliate and intimidate the Kashmiri population. Human rights groups state that 150 top officers, of the rank of major or above, have participated in torture as well as sexual violence and that the Indian government was covering up such acts.
• According to a report, 17,000 people, mostly women, have committed suicide during the last 20 years in the Valley.
• At the beginning of the insurgency there were 1200 patients in the valley's sole mental hospital. The hospital is now overcrowded with more than 100,000 patients.
What The Guardian says about kashmiri's hate towards India:
• Some estimates put the number of people killed since 1989 at 70,000. Some 8,000 non-combatants are thought to have been disappeared, and 6,000 are believed to have been buried in mass graves. Human rights reports have identified thousands of cases of torture, including shocking techniques such as "simulated drowning, striping flesh with razor blades and piping petrol into anuses". According to a 2012 report in the Guardian, government documents revealed that one group of security agents had "lopped off the limbs of suspects and fed prisoners with their own flesh.
• A young Kashmiri academic who was battered to death by Indian soldiers, and an 11-year-old boy, whose body, riddled with hundreds of pellets, was found on the outskirts of Srinagar, the joint capital of Kashmir, in mid September.
• One of the youngest-five-year old Zohra – was admitted to a hospital in Srinagar with lacerations to her abdomen and legs: Fourteen-year-old Insha was in the family kitchen when a swarm of pellets plerced her face. She has lost vision in both eyes, In southern Kashmir, four girls, aged between 13 and 18, were shot in their faces last week. The prognosis for the youngest of these, 13-year-old Ifra Jan, "is not good", a doctor said, it is doubtful that these little girls posed a threat to the military force- estimated at 700,000 soldiers and police stationed in Kashmir.
• Children as young as four and five now have multiple pellets in their retinas, blinding them partially, or fully, for life. At the start of September, doctors at Kashmir's main hospital reported that on average, one person had their eyes ruptured by pellets every other hour. "It means 12 eye surgeries per day," one doctor told a local newspaper.